Jhunjhunu Academy Wisdom City organised an Educational tour to Delhi for their students. They had an opportunity to visit the Rashtrapati Bhavan, Pradhanmantri Sangrahalaya, Akshardham Temple, India Gate With Kartavya Path, Lotus Temple and many places. The place that visited provided our students with a diverse learning experience that was both educational and exciting. The tour also helped our students appreciate the importance of preserving history, culture, and environment.
During the RB Visit It was a great experience for the students. They were guided by various guides and queries of the students were resolved by them. A long history of struggle as well as the life history of various Presidents of India was explained with various audios, videos, posters, Tableaus etc. Videos and 3 D images of various Presidents were shown to the students.
The museum has an auditorium in which the students did a virtual walk with Mahatma Gandhi. The gifts and momentos which were presented to different Presidents were present in the museum. The museum had a dinning hall and a grand kitchen consist of precious crockery of different periods.
A copy of the constitution of India was preserved in the museum and shown to the students. The statues of the members of Drafting Committee was present there and the students were able to recognise each and every member. A Mercedes car of the President was also present in the museum and an extensive information about the Presidents of India were a source of information for the students.
Our students also visited Pradhanmantri Sangrahalaya It shows the struggle of our loving country India during British rule, independence, partition and the achievements of all the Prime Ministers of India during their tenure from 1st till last.
The use of scientific technology and AI has been used marvellously and clearly shows our advancement to digital India.
Now its time to visit Asia's biggest temple Akshardham Mandir Delhi where our students enjoyed a lot. Children were roaring with joy while enjoying which has been captured in the pictures by their respective teachers and Then they were taken to the Lotus Temple Then they all went to the Beautiful India Gate. They were mesmerized to see the nature's beauty there. There were lots of amazing colorful live India Gate where they enjoyed a lot.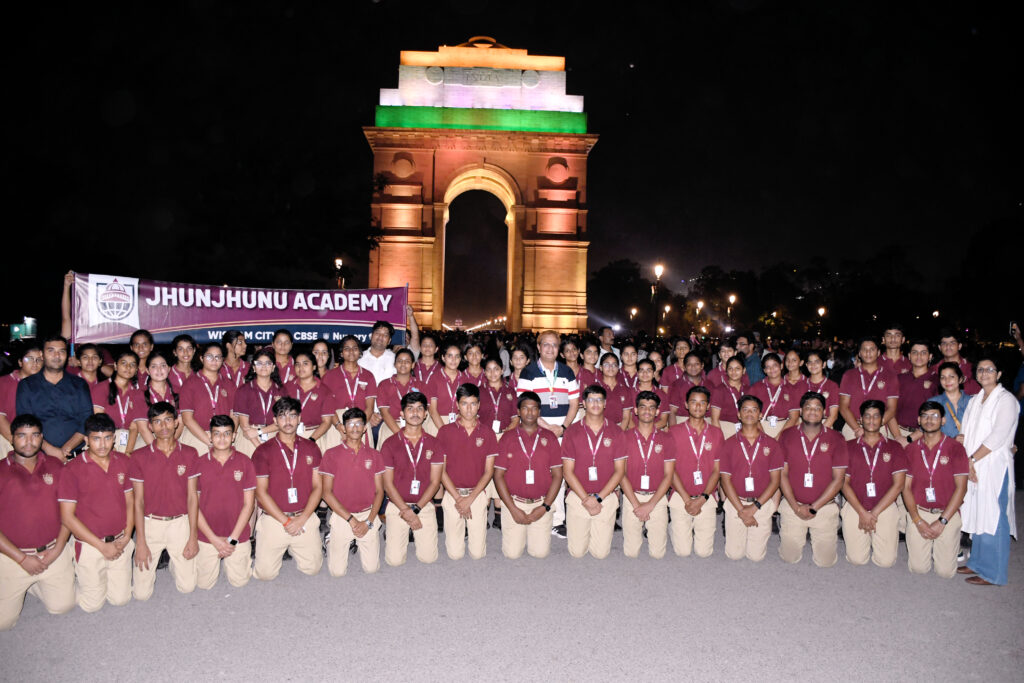 The tour also helped our students appreciate the importance of preserving history, culture, and environment. The two days tour was indeed an incredibly enriching experience for our students. This was truly a precious journey in terms of a learning adventure that created tons of beautiful memories.