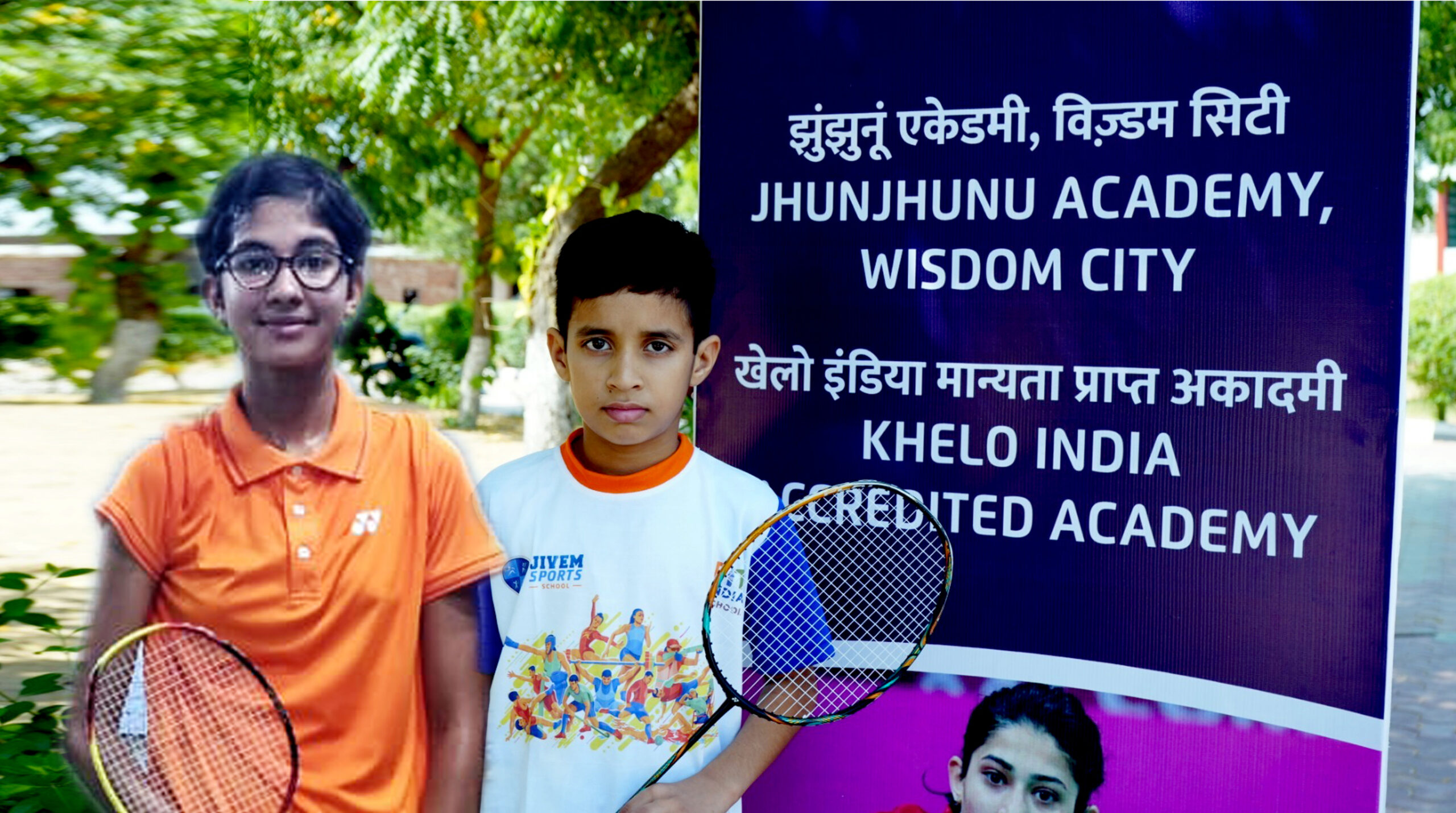 16-year-old student of Jhunjhunu Academy Wisdom City is all set to become the first badminton player from Jhunjhunu to represent the state Rajasthan.
Vagisha Morwal, a class 12 student is set to take part National Badminton championship Camp 2023. She joined Jhunjhunu Academy this year because she is passionate about Badminton and school having their own SAI accreditated Badminton Academy
Vagisha has won a number of tournaments in Jhunjhunu and in Rajasthan. Her recent victory of 2023, in the Girls Single U-19 category at the prestigious 67th State Level Badminton Championship which took place at Satguru International School Ajmer provided her a golden opportunity to enter quarter final.
Vagisha's parents have walked that extra mile to ensure that Vagisha received the best training in sports. They are the proud parents today and are eagerly looking forward to the results of the National Championship Camp. The management, staff and students of Jhunjhunu Academy are equally proud of Vagisha's remarkable entry into the National Championship Camp.
On the other side one of our brilliant sports man Lokesh Gurjar is going to represent Rajasthan in Yonex Sunrise Second Mini Under 11 National Badminton Companionship to be held in West Bengal from 15 to 18 November 2023
Lokesh has got the opportunity to take part in the national level badminton competition under the guidance of Jhunjhunu Badminton Academy SAI accredited Academy and the training of trainer Nitesh Verma, Manager Of Sub Junior U-11 National Team. Hundreds of contestants from all over India will participate in the competition, in which our student Lokesh Gurjar will represent Jhunjhunu District. Lokesh Gurjar who is interested in Badminton sports since his early childhood.
Lokesh Gurjar representing the Rajasthan state and have participated in the Sub Junior State Level Championship Under 11 Category have made entire Rajasthan and Jhunjhunu proud.